Saracione +1Axis Indexer
An affordable solution to a costly
production problem.
Machine part geometry perpendicular to 5-sides of a cube and more-
and at complex angles in a single machine set-up using our +1Axis Indexer.
Add a 5th-axis of index to your 4-axis machine or add a 6th-axis of index to your 5-axis machining center. And do it in multiple positions across a tombstone or tooling block.
PATENTS PENDING
MADE IN USA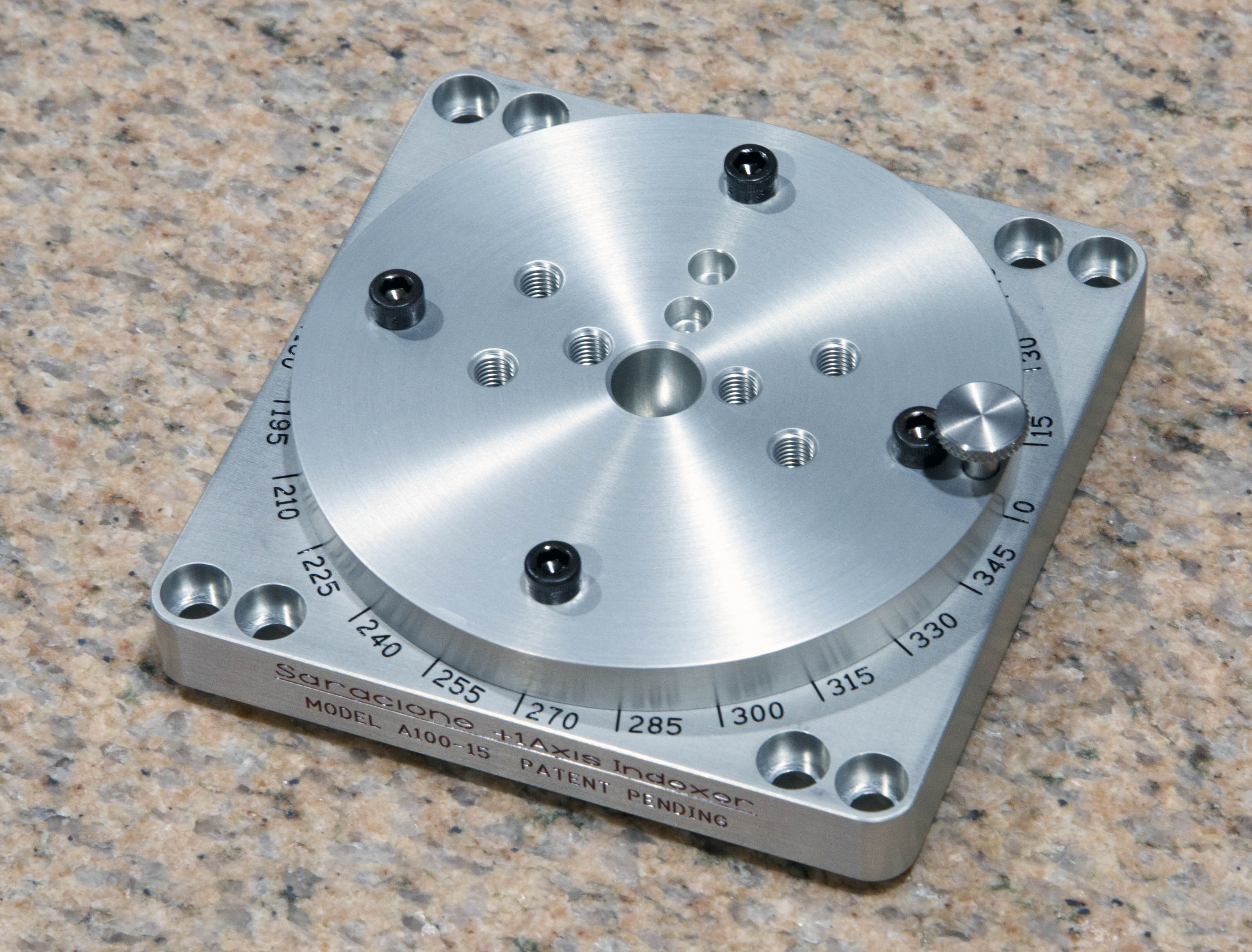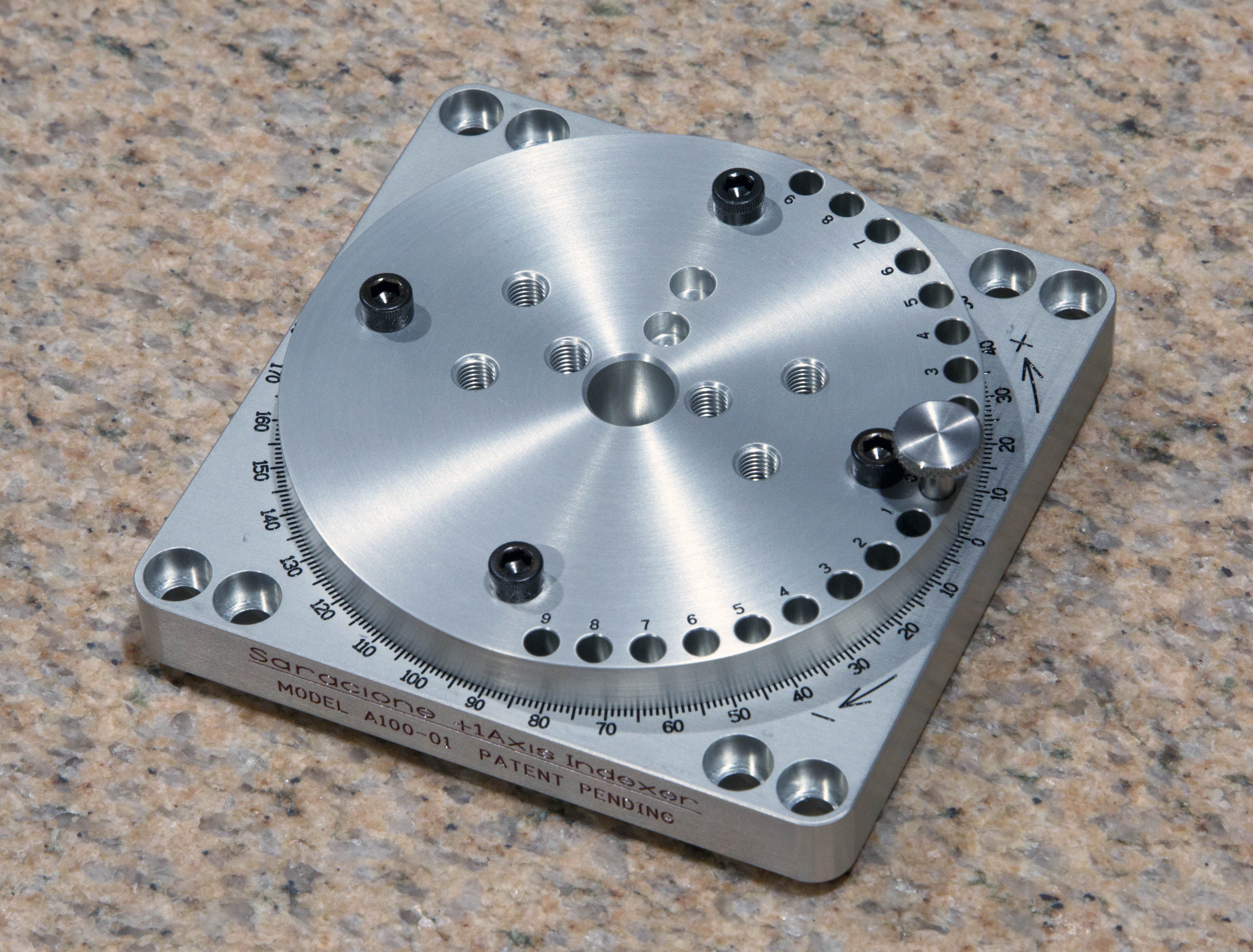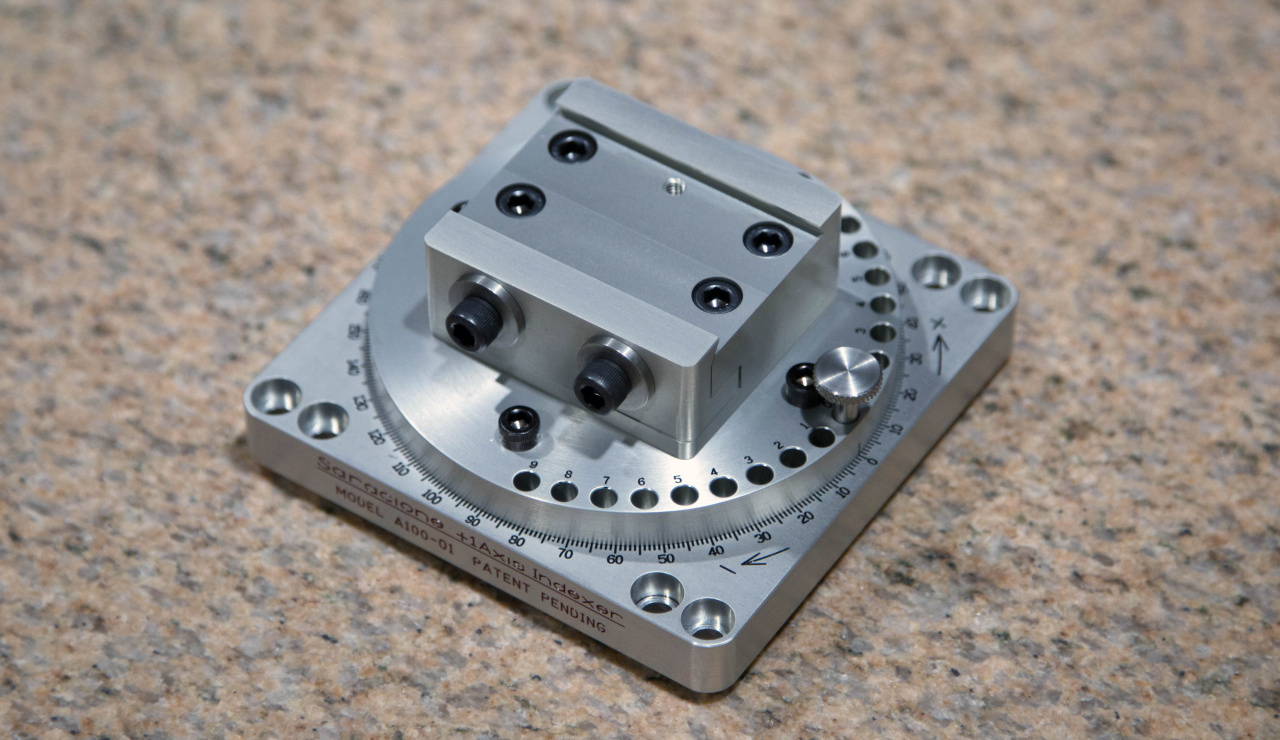 We will be updating our website frequently as we add more technical information and products.
Please keep in touch.