Saracione +1Axis Indexer
Advanced 4 axis and 5 axis workholding.
Machine part geometry perpendicular to 5-sides of a cube and more,
and at complex angles in a single machine set-up using our +1Axis Indexer and dovetail vise. This is the latest improvement to 4 and 5 axis workholding available.
Add a 5th-axis of rotational index to your 4-axis machine or add a 6th-axis of rotational index to your 5-axis machining center, and do it in multiple positions across a tombstone or tooling block.
PATENTS PENDING
MADE IN USA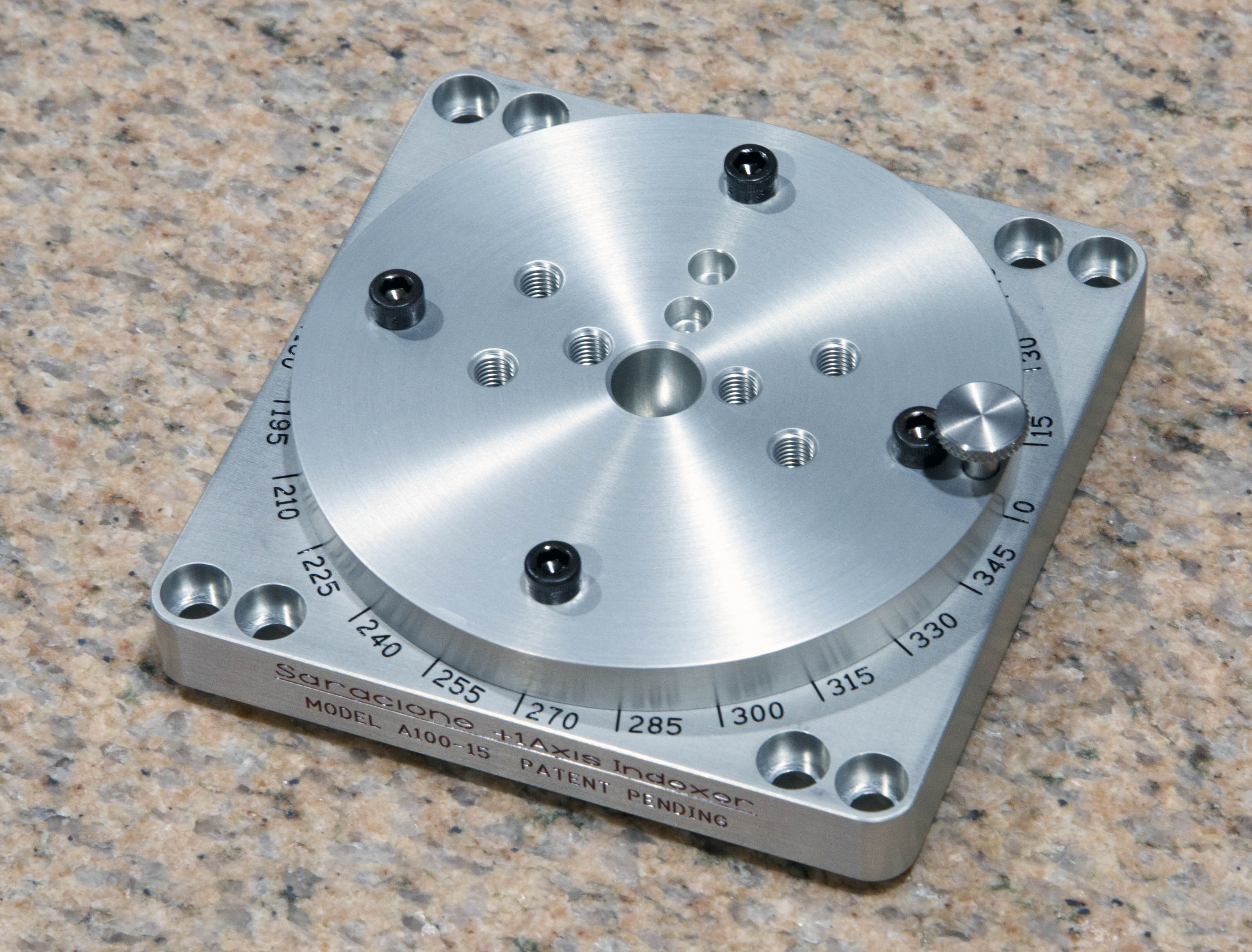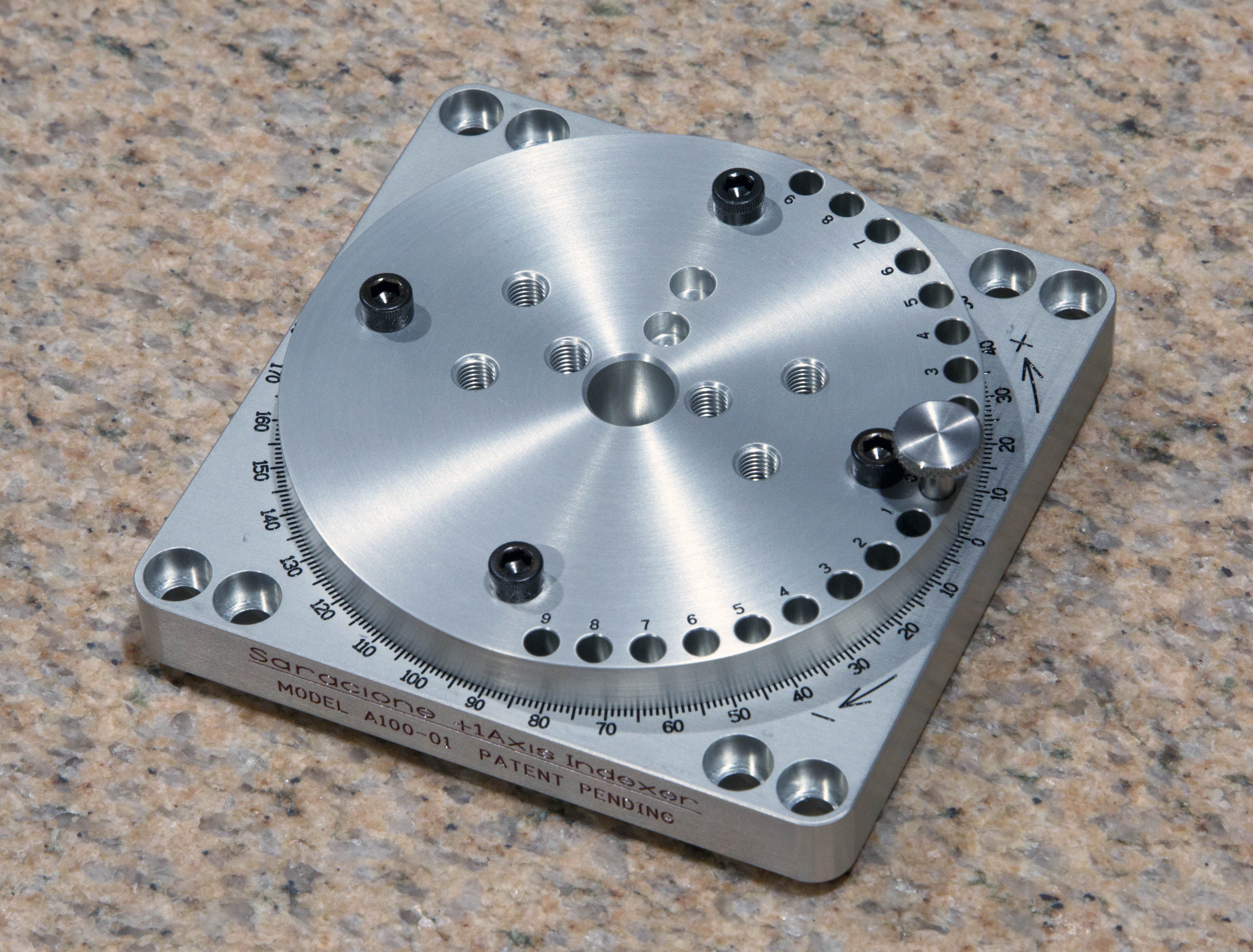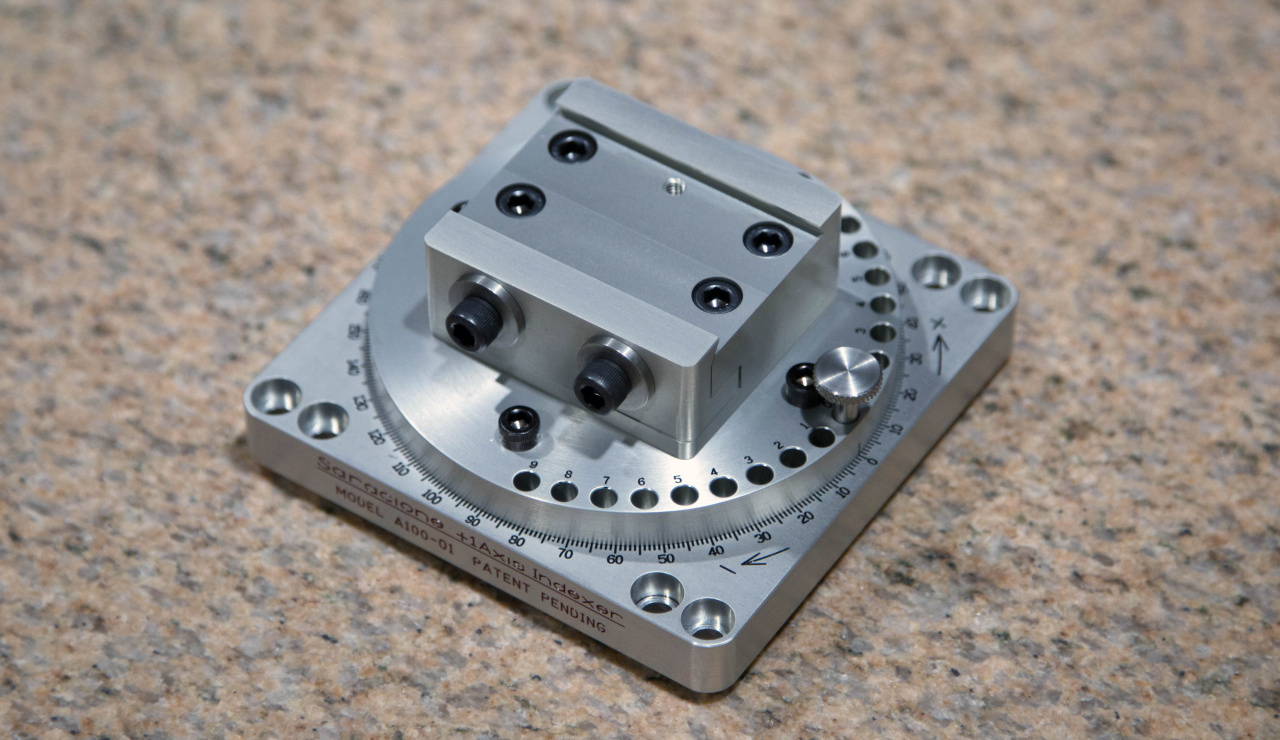 Our +1Axis Indexer is quite simply a precision rotating vise-base for use on 4 and 5 axis CNC machining centers, that indexes repeatably at 1-degree or 15-degree angles, within +/-15 arc seconds. Don't just use a dovetail vise to hold material; add flexibility to your set-up, and add another axis of rotation.